Deal manager allows you to register trades you have done directly or even outside GPH. They will not be shown in the market, only on your own/company trade list
What is Deal manager
Deal manager is an add-on allowing you to register all your trades in a safe and structured way. Use deal manager to register trades you have done directly or outside the GPH marketplace.
Approve a deal

All deals will be approved by you and your counterpart and will be sent for esigning when you agree upon the deal details.

Special conditions
Special conditions can be included in the transaction and will be reflected in the esigned trade confirmation

All approved deals will be registered in your trade- and position list allowing you full control of your current exposure in the market.
Find deal manager
You'll find Deal manager under GO - Deals and Elcert Deals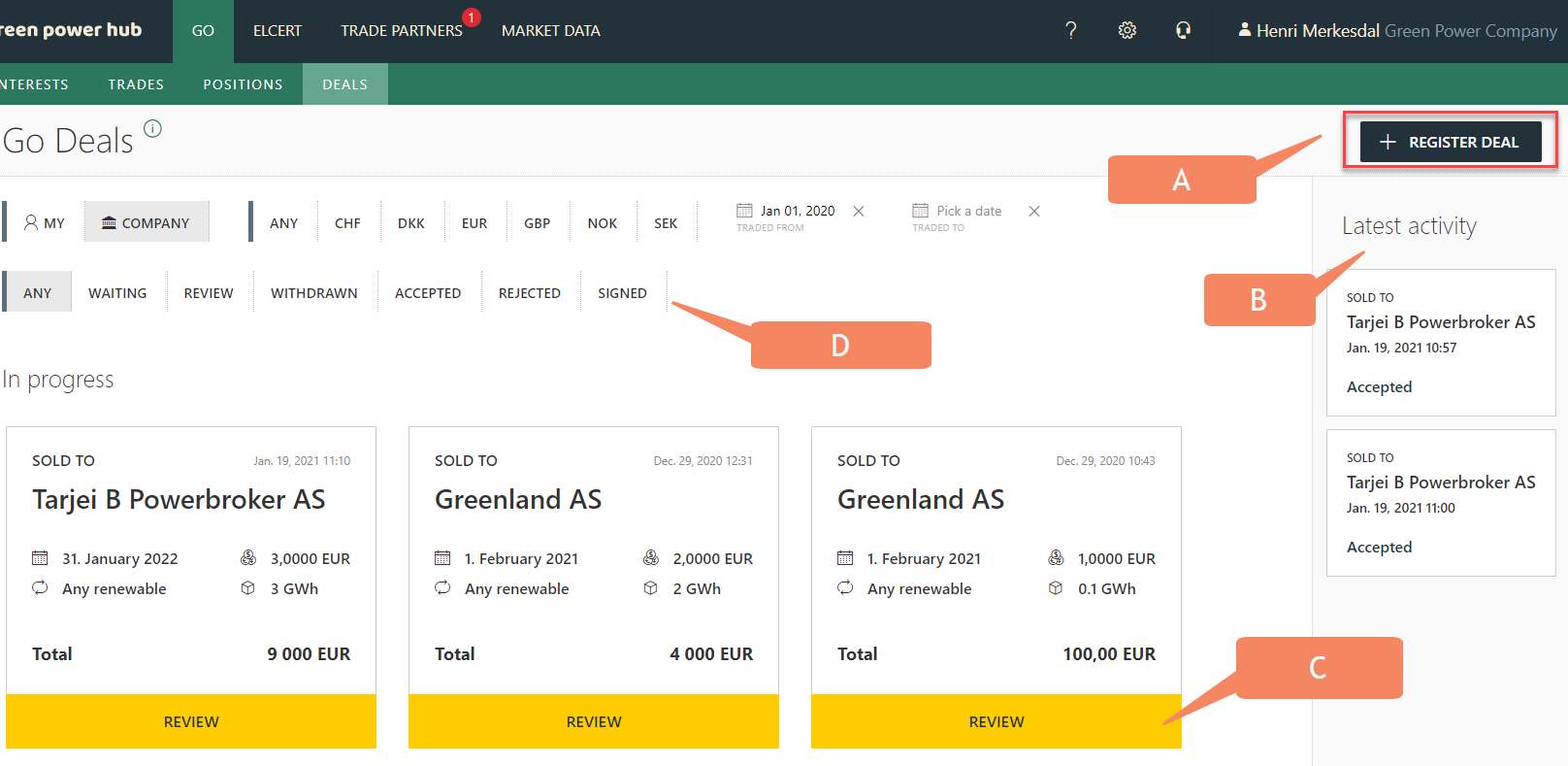 Here you can
A - register a new deal
B - check latest activity
C - review proposed deals and Approve or Reject
D - filter current deals by status, currency or date
Permissions
You'll need to be a trader or Trade Manager to register and approve/reject deals.
Licensing
Deal manager is included in the Pro product, and be purchased as an Add-on on the additional trading products.
Please see our products page for pricing info.