Approve Trade Partners in just two clicks
Accept from email
Accepting a partner request is as easy as clicking Partners - GreenPowerHub in the email invitation: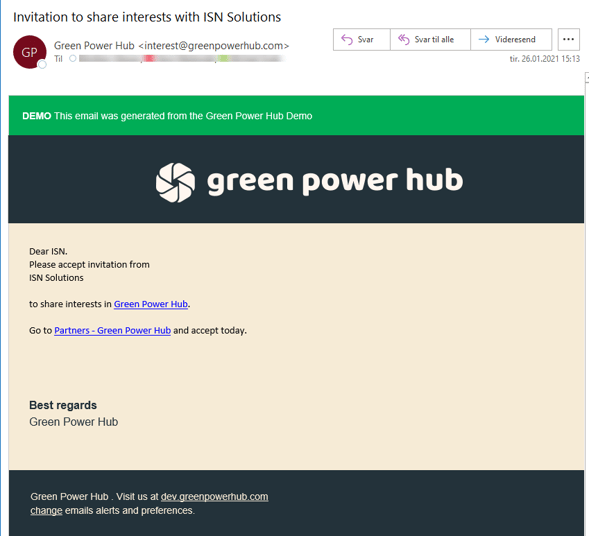 And then clicking Accept invitation in the next screen:
You will need to have permissions to approve partners, see below.
Your counterpart is now approved and you can trade partner interests (green, see image below)
as well as interests that are Subject to Contract and Credit (dark blue in image)

Accept in Green Power Hub (GPH)
You can of course approve partner requests directly from within GPH by clicking Trade Partners and Select Received and then Accept invitation from the company.
You will find it directly using this link.
Manage partners
You will find your new Partner in the Partner section: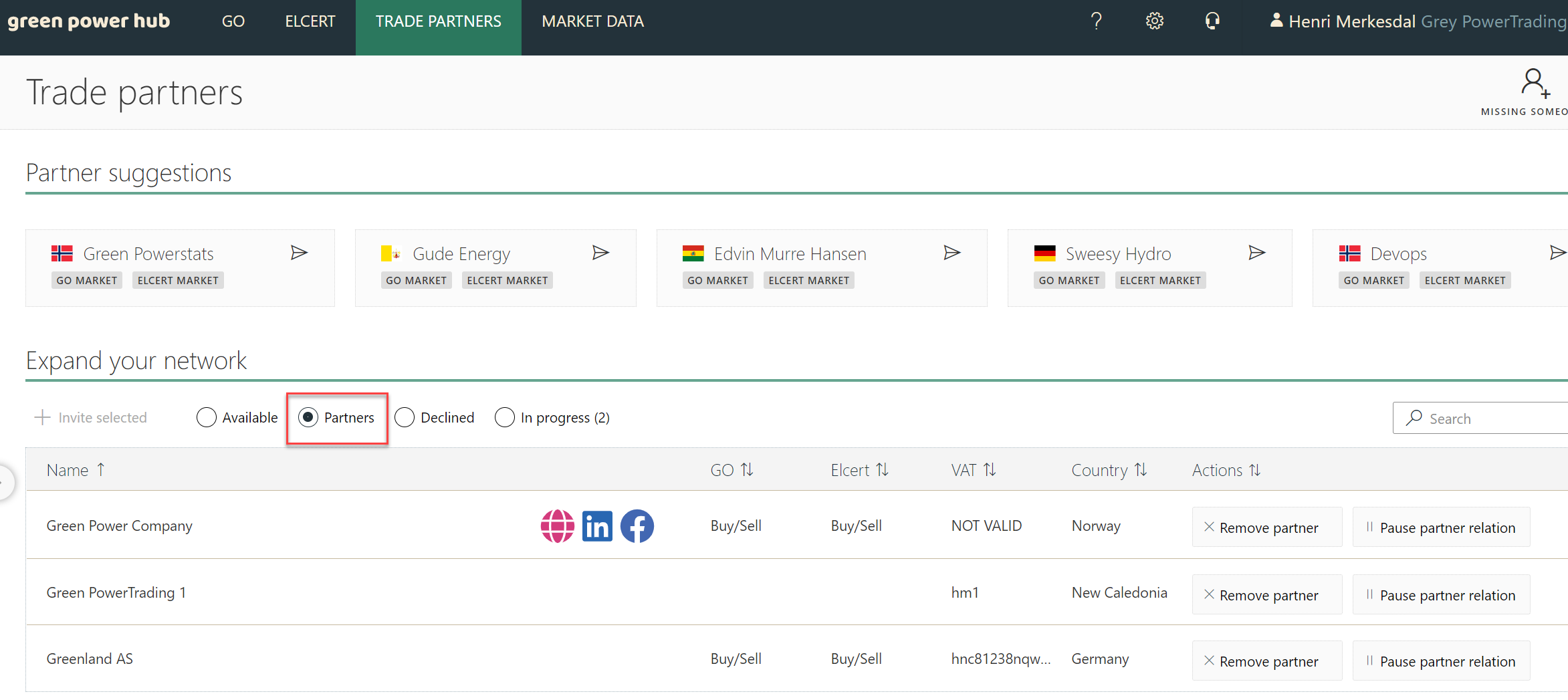 You can manage all your partners in here, Remove partner or just Pause the relation when you find they are near credit limits etc.
Add partners
See Add partners to invite a company to become partners, or Missing someone if you can't find one of your existing counterparts in the Trade partner list.
Permissions
You will need to be Connection manager to be able to accept invitations, see Roles and permissions for more details.